About Us
Quantum Inc. was born from an immigrant's vision that communication can happen – across languages, cultures, industries, businesses.
For over 30 years, Quantum has built its reputation on quality, consistency and exceptional customer service. Our multi-faceted team of professionals have been living and refining our expertise – breaking down language and cultural barriers and enhancing communication!
We continuously strive to hone our craft with state–of–the–art technology, industry–specific education and training. We aspire to do whatever it takes to deliver exceptional translation and interpretation services to all of our clients.
Quantum is active in the industry and throughout the community and is a member of: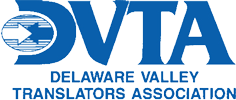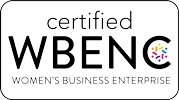 Our Mission
As a premier language services company, Quantum strives to eliminate linguistic and cultural barriers between persons of Limited English Proficiency (LEP) and our clients. Quantum aspires to meet translation and interpretation needs in a timely, effective, professional manner while creating a positive social impact.
Our Vision
Quantum is the go–to company for translation and interpretation services. Renowned for bridging language and cultural barriers, our name is synonymous with quality, reliability and exceptional customer service.